Specialists in the Design & Fabrication of Plastics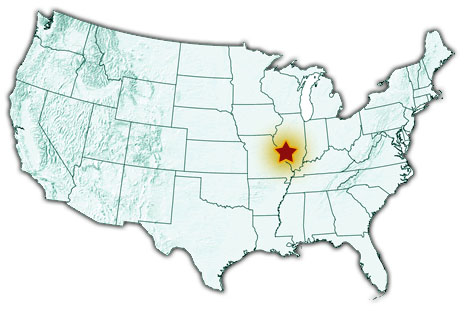 Welcome to Piasa Plastics, Inc., a family owned and operated company known for bringing exceptional products and excellent customer service to the retail display market since 1988. We are centrally located in the Midwest, thus maximizing our ability to ship orders efficiently nationwide all across the continental United States.

Innovative product design ensures that Piasa Plastics, Inc. stands out as a leader in our industry. We specialize in new, fresh looking point of purchase (POP) displays for the retail market, as well as industrial plastic components, custom profile extrusions and special request projects. Our 30+ years of experience designing and manufacturing plastic products from start to finish, allows us to make the most unique and economically practical plastic fixtures and parts available today.

Staying competitive in today's market, requires intelligent and creative programs like our Strategic Inventory Supply Chain (SISC). This program is exclusive to to Piasa Plastics' national and global supply chain network. The process allows us to minimize our inventory without extending the amount of time required for our products to reach our clientele. By doing so, we're able to provide our customers with the lowest prices and highest quality plastic products available on the market today, all while ensuring their orders are delivered on time...an aspect that's particularly important when dealing with industrial plastic components.

We enjoy tailoring any of our products to satisfy your specific needs. Besides acrylic components we also offer: glass, metal and wood parts. Just call us at: 618.372.7516, or use the handy contact form to the right, and let us help you.
Our product line includes:
Acrylic Display Units
Lucite Ballot Boxes
Brochure Holders
Display Cases
Display Racks
Acrylic Pedestals
Lucite Cubes
Acrylic Easels
Plastic Shelving
Strip Doors

Acrylic Boxes
Sign Holders
Plastic Trays
Shopping Cart Handles
Advertising Displays
Industrial Laminates
Lighting Panels
Screws
Sheets
Tubing

Balls
Blocks
Hinges
Hose Clamps
Film
Rectangular Bars
Rods
Roll Covers
Corner Guards
custom products....